The perfect shuttle service
Let our professional driving service inspire you
Shuttle service from Driversline
More and more often, besides the regular limousine service, which is mostly a transfer, the shuttle service comes into play. This offers itself to the most different occasions, as for example for events. You are planning an event to which your guests shall be driven adequately and reliably to or from – what would be more practical than a shuttle? And by the way, it significantly enhances your event, not only in the eyes of the driven participants.
Always available for you
Our Limousine Service Office is there for you 24/7
Premium vehicles
From Mercedes Maybach to VIP Sprinter. The right limousine for every wish
Professional chauffeur
Your personal concierge in the car
VIP shuttle, event driving service etc.
Whether you are planning a VIP shuttle with pick-up from home or an event travel service from the train station or airport and back there again – we offer you the widest variety of options with our wide range of vehicles. You can choose between classic limousines for up to 3 passengers, Mercedes V-class vans for 5 or 6 passengers or luxuriously equipped Mercedes Sprinter for 8 passengers. For more passengers we can offer you buses in different sizes.
Whether conference, trade fair, event or ...
The reasons for a shuttle service are not only found in the event area, they extend from meetings and meetings to conferences. Even special guests, who might have driven from the train station or airport to your stand at a trade fair, will appreciate your exhibition shuttle. And your employees will be grateful if they drive at company parties or your Christmas party.
FAQ - Questions about the driving service
Which payment options do I have?
We offer the possibility to pay by credit card, invoice, PayPal or in cash.
Which language does the chauffeur speak?
We have chauffeurs who speak German, English, Italian, Russian or Arabic. If desired, indicate the respective language.
What cancellation options do I have?
Airport transfers can be canceled up to 24 hours prior to pick-up. Further cancellations depend on the order volume.
How long does the driver wait?
For regular pick-ups the driver waits 15 minutes, at the airports 30 minutes, everything else can be arranged separately.
Can a stop be made?
A really short stopover for a quick getaway on the way to the destination is of course possible with regular transfers, longer stops or detours can be arranged separately.
Can I contact the chauffeur before driving?
The mobile phone number of your chauffeur can be communicated on request prior to departure.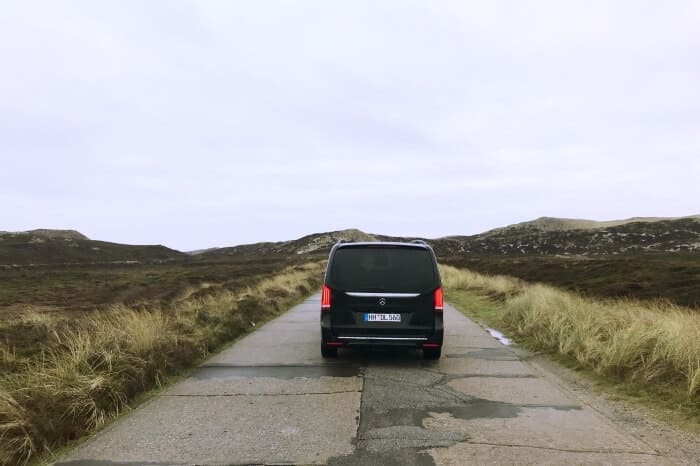 Airport shuttle
Of course, the Driversline Shuttle Service does not just mean that you or your guests are driven by our chauffeurs from A to B, it also includes our special service. These include, for example, picking up at the train station directly from the platform or at the Airport already at the baggage allowance to make your arrival as comfortable and comfortable as possible. The fact that we take care of the luggage on arrival and of course also on departure is obligatory with our shuttle service.